Broadcast status updates via SMS to your subscribers anywhere on the planet using your Twilio account.
Overview
Status.io does not charge extra for SMS messages. Instead we built integrations with Twilio and Vonage allowing you to use your own account with independent billing.
When you connect your Twilio account to your status page, a US toll-free number is automatically purchased in your account. This number is your unique phone number where all SMS messages will originate from. Twilio charges $2.00/month for this number. This pricing could change anytime, please review Twilio's pricing.
Twilio charges per SMS message. International messaging rates vary and we highly recommend reviewing Twilio's pricing at https://www.twilio.com/sms/pricing.
Connect Twilio
Click the Connect button from the Notifications/SMS tab in the Status.io Dashboard.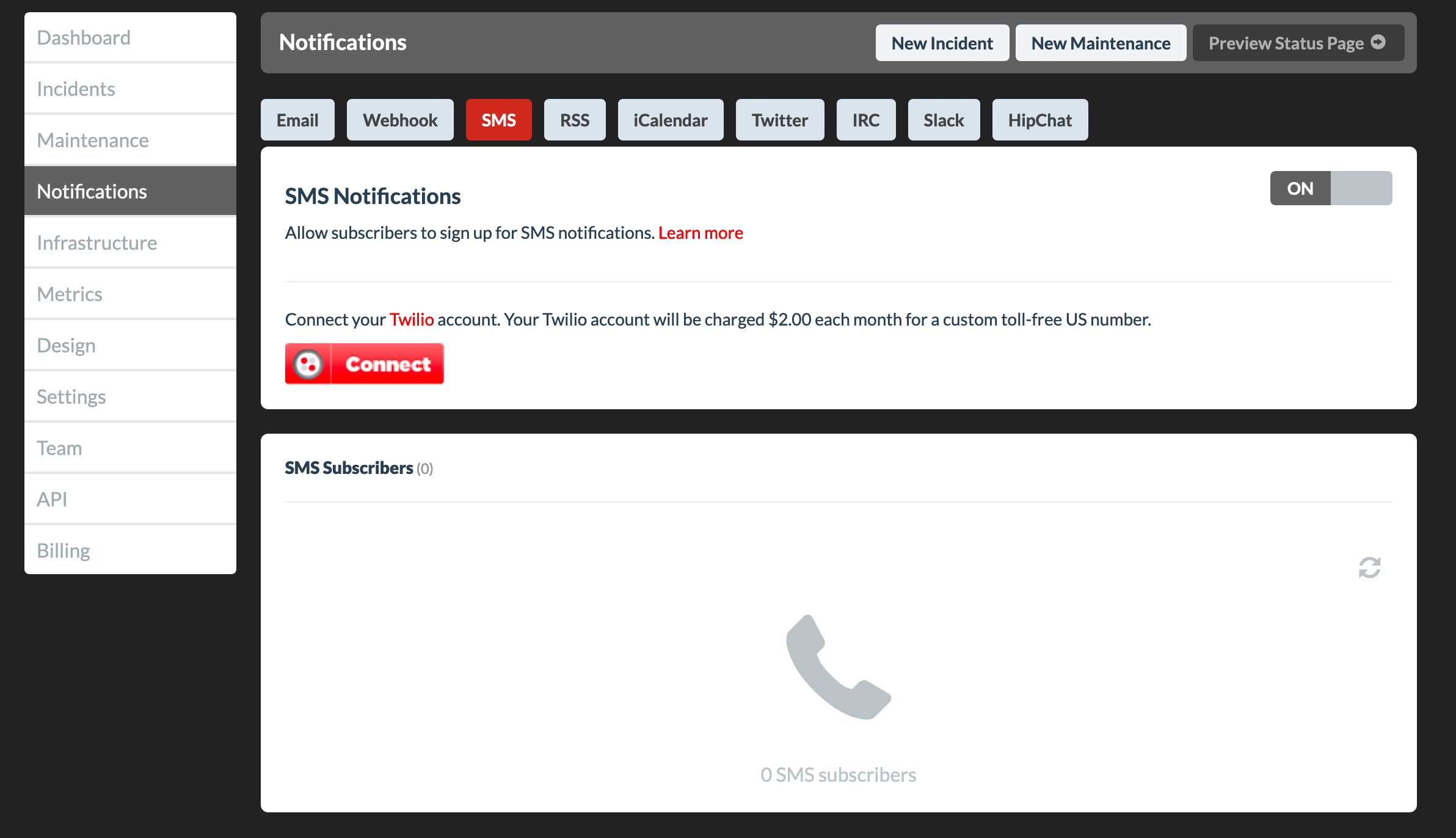 Authenticate with your existing Twilio account or sign up for a new account.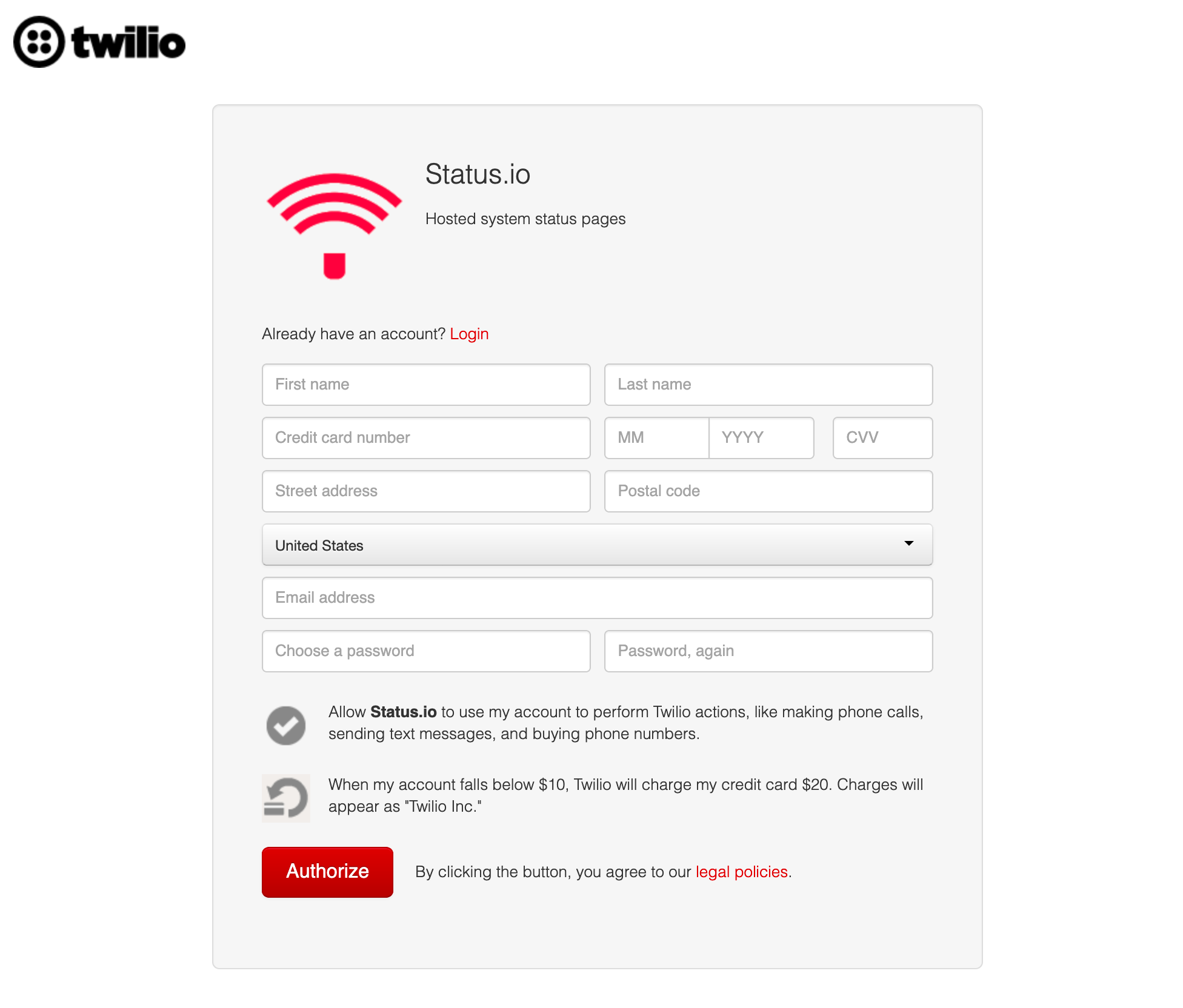 Monitor Usage
Keep track of your SMS usage directly in your Twilio dashboard.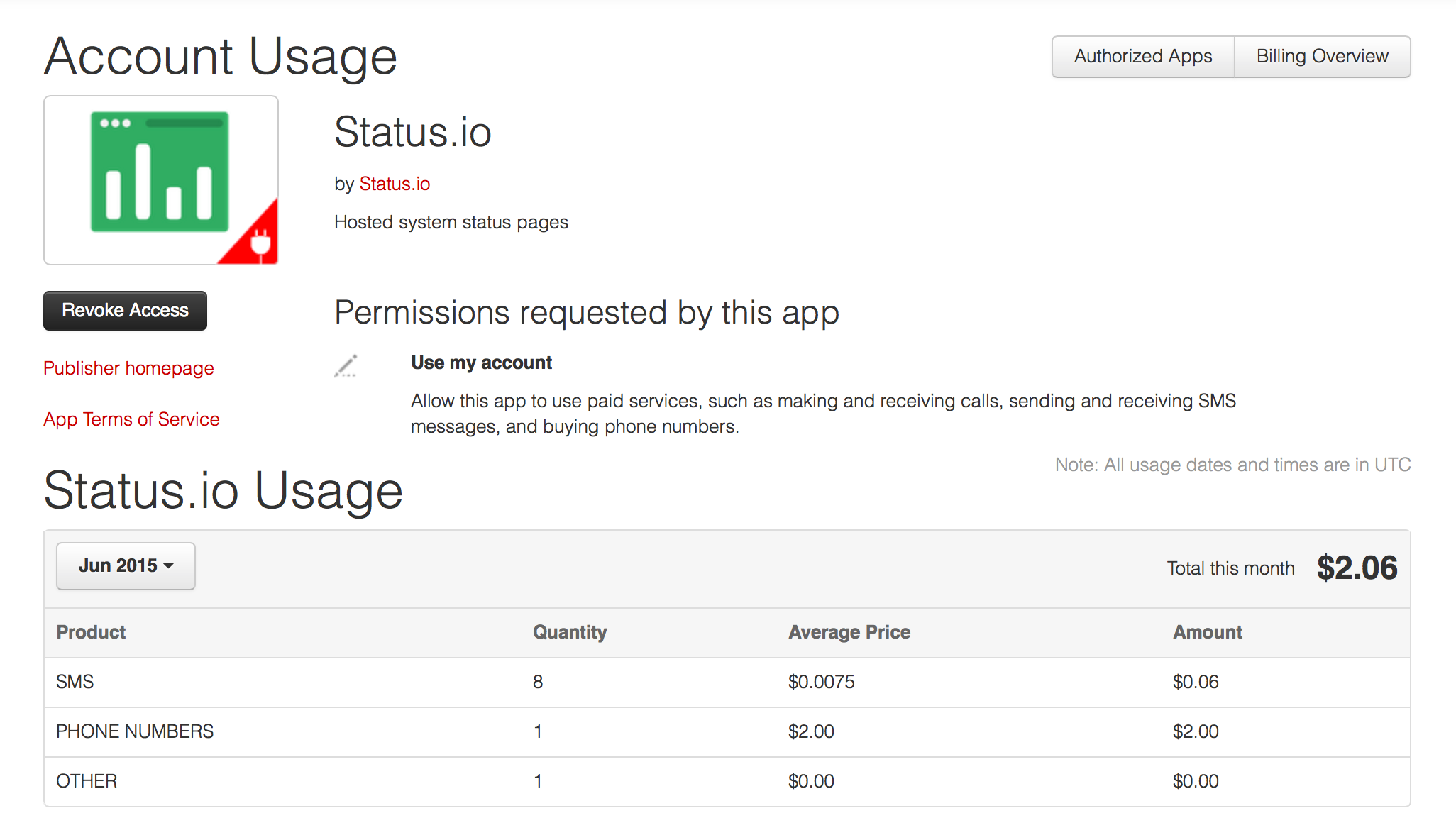 Troubleshooting
View the delivery status of each text message from the Twilio dashboard. Click the Logs tab to see the list of messages. The messages sent from Status.io will say "Outgoing API" in the Direction column. Click the message timestamp to drill-down for more details.
Disconnect Twilio
Disconnecting Twilio from your status page will delete the phone number from your Twilio account. Click the Disconnect button from the Notifications/SMS tab in the Status.io Dashboard.
Note: Numbers connected to Twilio before August 2020 cannot be disconnected from the Status.io Dashboard. If the disconnect button does not display in your account, contact Status.io Support to disconnect Twilio.