Broadcast status updates via SMS to your subscribers anywhere on the planet using your Twilio account.
Overview
Status.io does not charge extra for SMS messages. Instead we built integrations with Twilio and Vonage allowing you to use your own account and phone number with independent billing.
Twilio charges per SMS message. International messaging rates vary. We recommend reviewing Twilio's pricing.
Note: For security purposes, create a sub-account in Twilio for your Status.io number.
Provision Twilio Number
Log in to your Twilio account and click Buy a Number from the Phone Numbers / Manage screen.
Next change the Number type to be Toll-Free. A US Toll-Free number is required to send SMS messages internationally.
Finally choose a number and click Buy.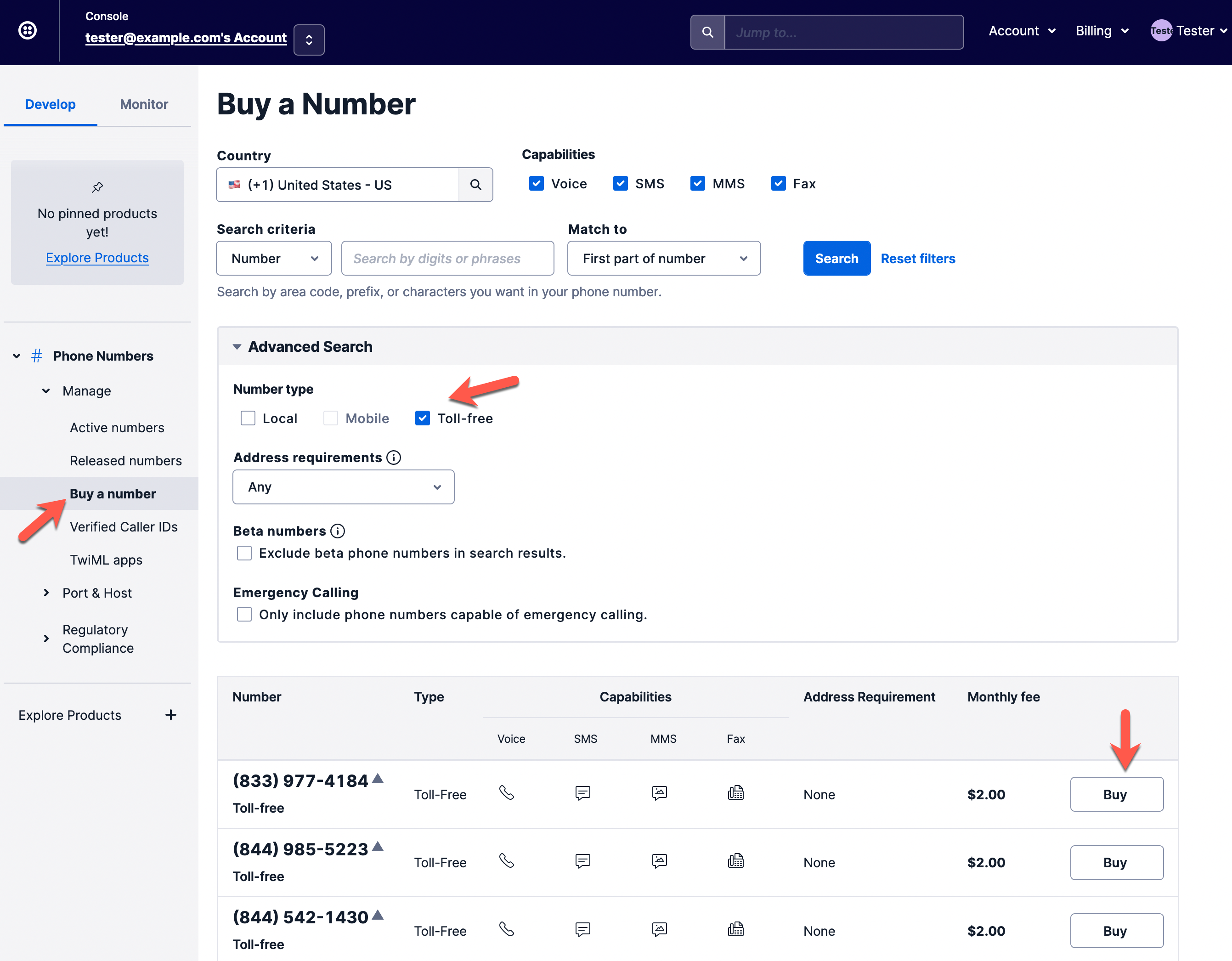 Configure Twilio Number
Select Active Numbers from the Phone Numbers / Manage screen and click the number you created.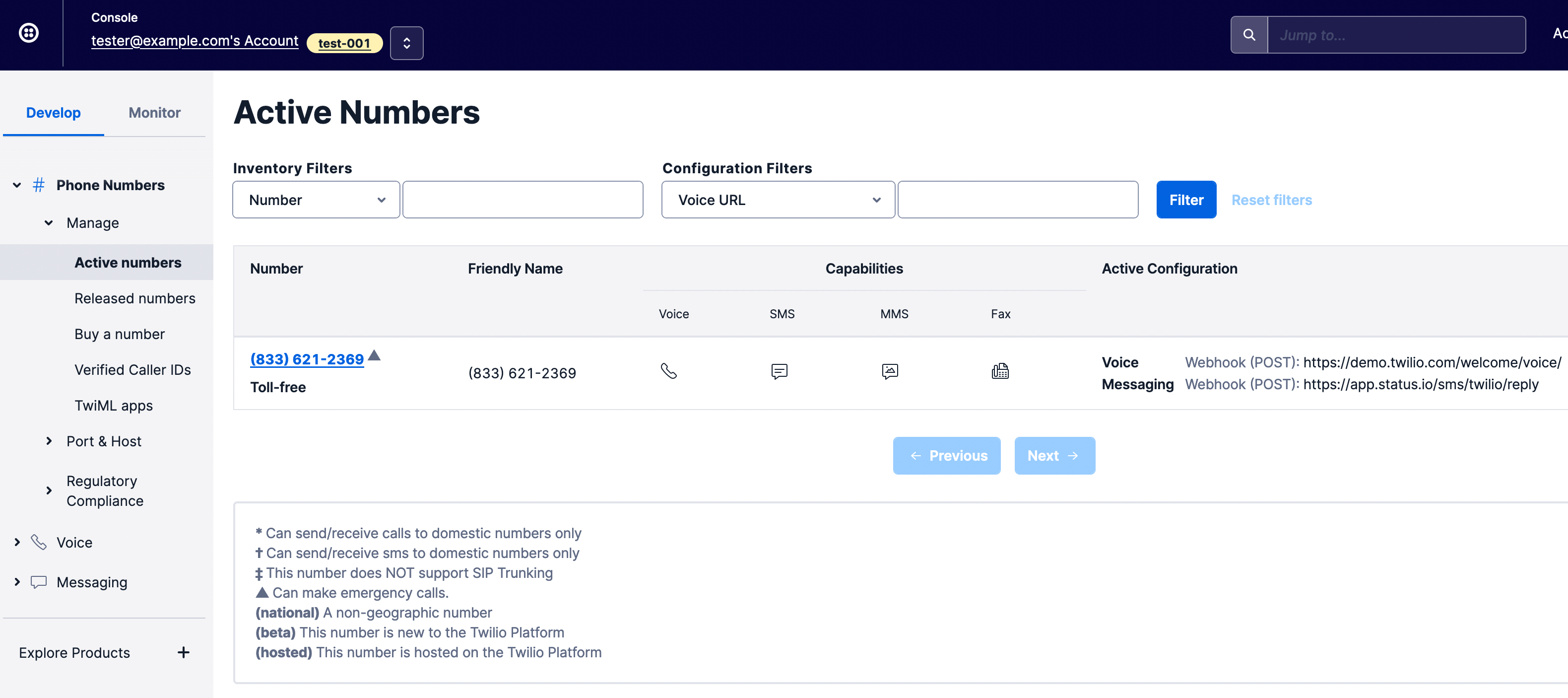 Scroll to the bottom of the page and modify the webhook URL for when a message comes in.
Enter the Inbound Webhook URL:
 https://app.status.io/sms/twilio/reply
Then click Save.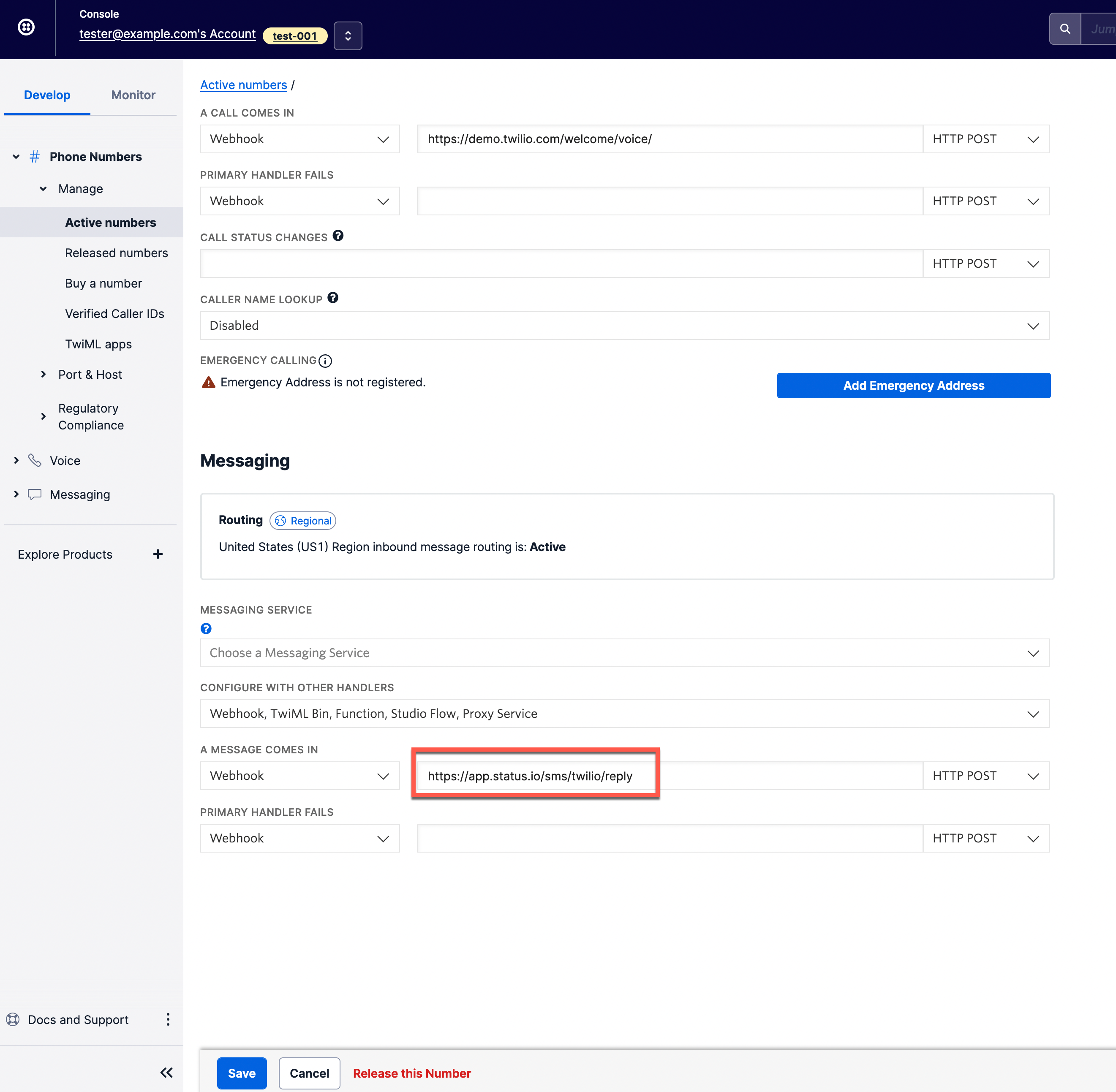 Retrieve Twilio API Credentials
Copy your Account SID and Auth Token from the Twilio Console.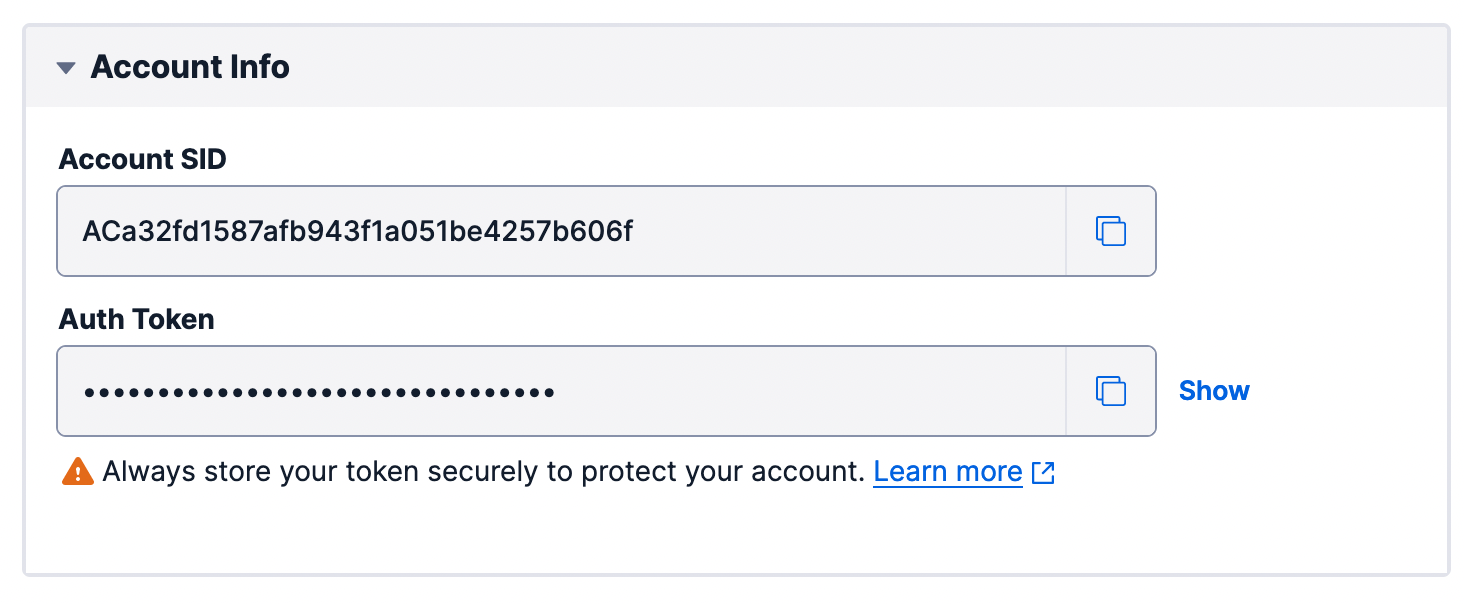 Connect Twilio Number to Status.io
Log in to the Status.io Dashboard.
Click Notifications->SMS.
Select Twilio from the SMS provider list.
Enter your Twilio Account SID, Auth Token, and Number.
Click Connect Twilio.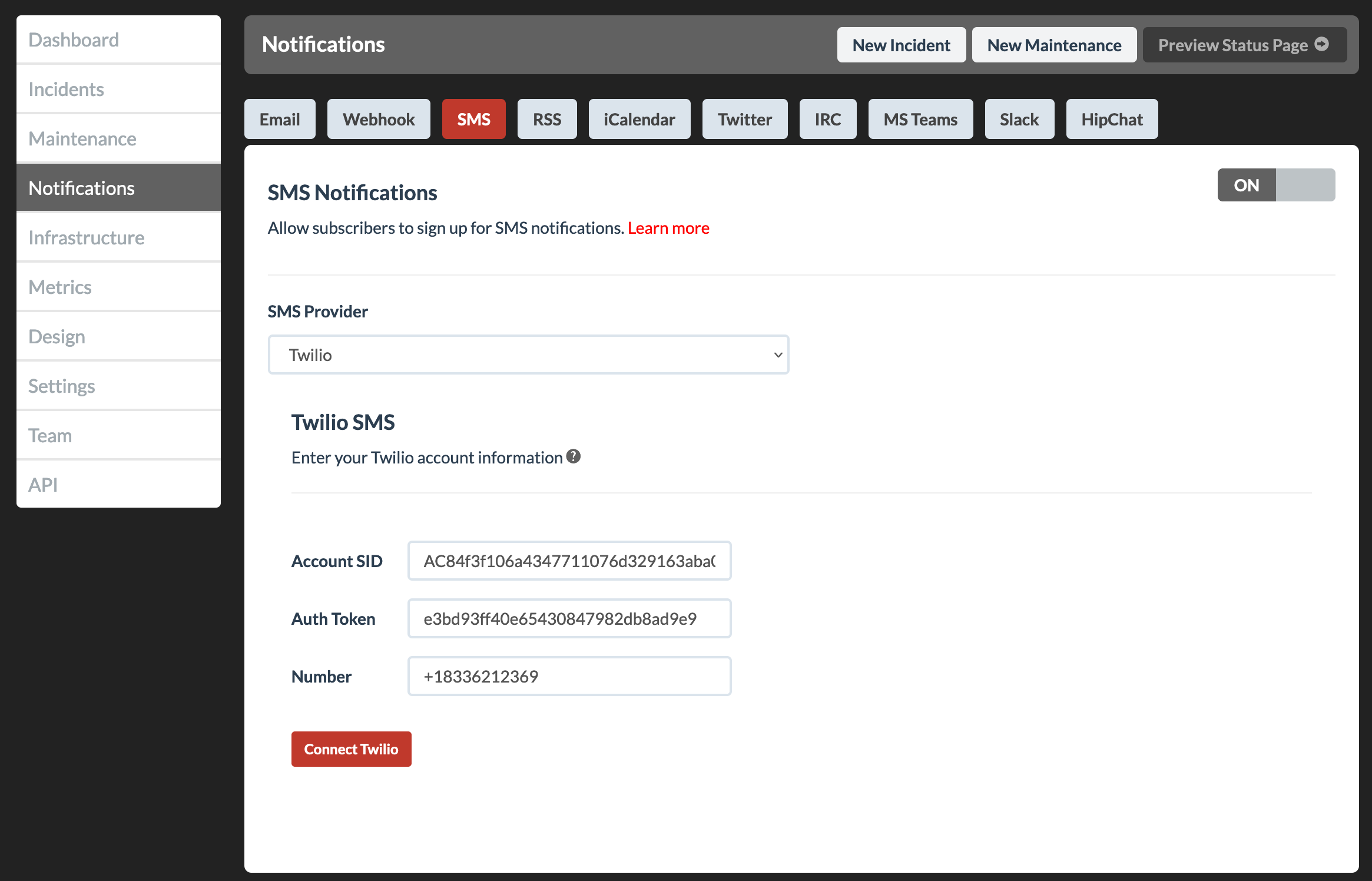 Twilio Verification
Twilio requires verification before sending SMS messages from US Toll-Free numbers.
Complete the mandatory verification:
Complete the Twilio verification form
Create a ticket in the Twilio Support Center and attach the completed verification form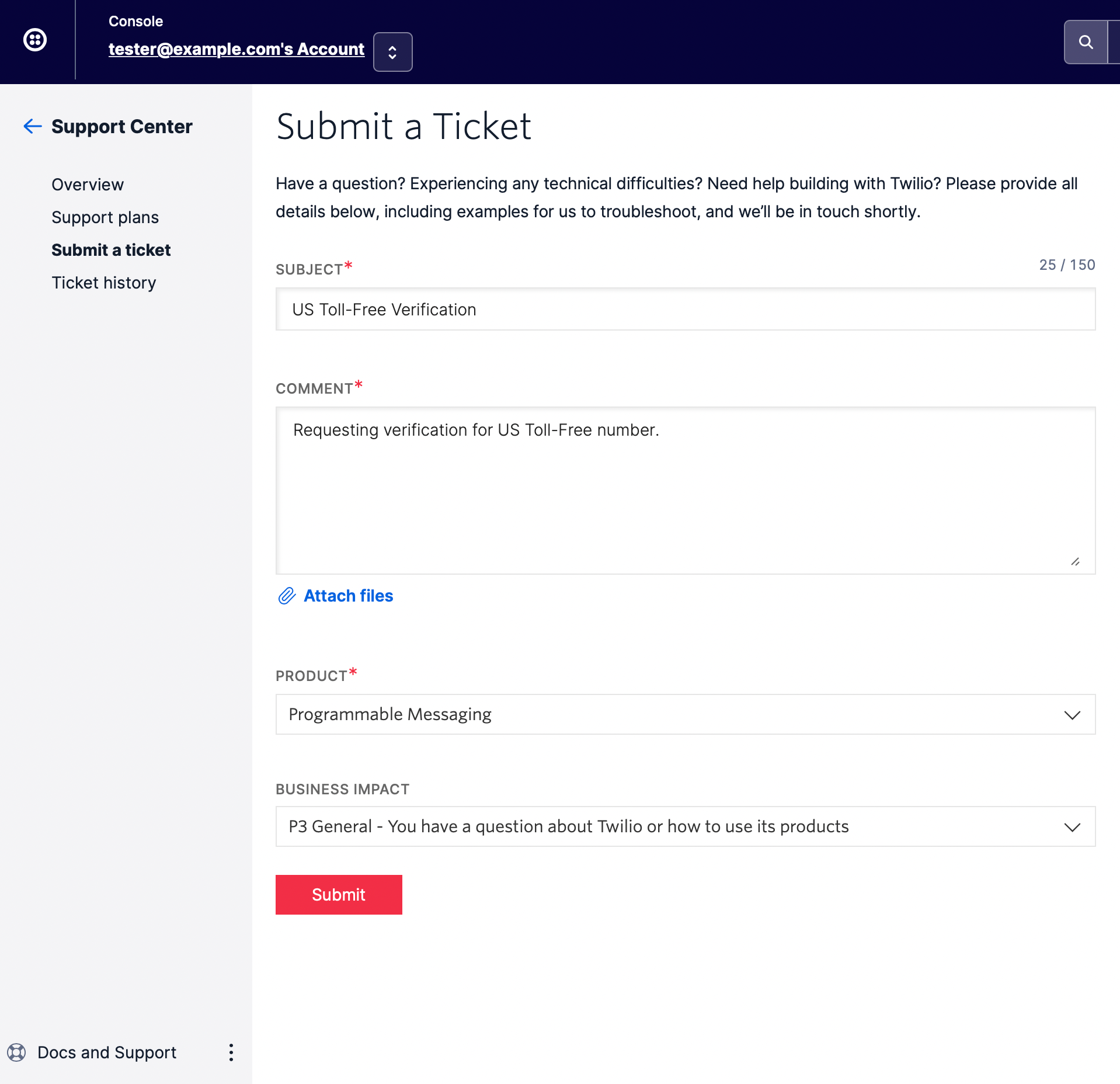 Monitor Usage
Keep track of your SMS usage directly in your Twilio dashboard.
Troubleshooting
Check the delivery status of each SMS message from the Twilio dashboard. Click the Logs tab to see the list of messages. Click the message timestamp to drill-down for more details.
Disconnect Twilio
Click the Disconnect button from the Notifications/SMS tab in the Status.io Dashboard.