Subscribers can sign up to receive status notifications in their own Microsoft Teams channels.
Multiple subscriptions can be created to receive notifications in multiple Microsoft Teams channels.
Each subscriber can granularly choose which components to receive notifications for.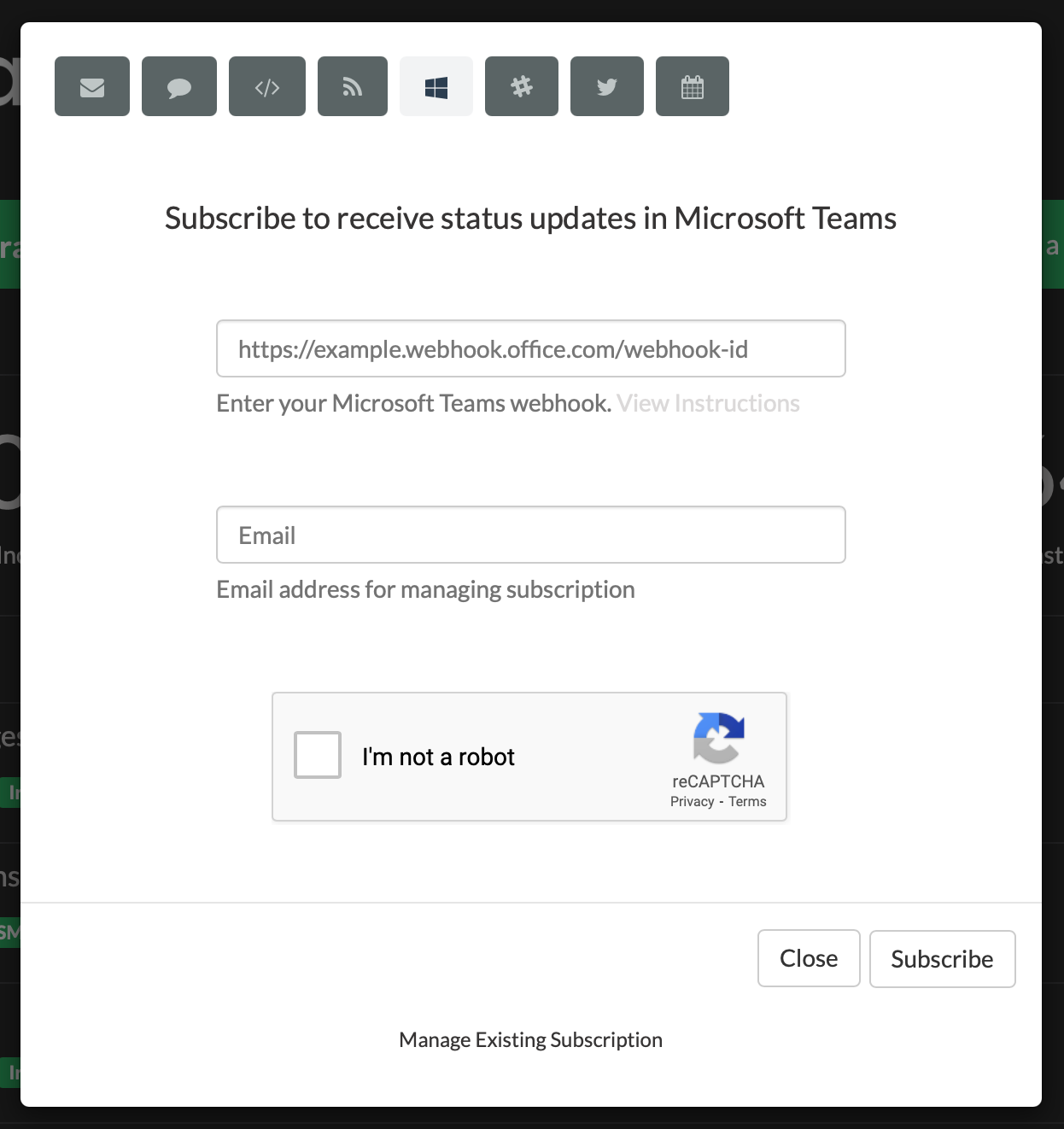 Create a webhook for a Teams channel
Official instructions from Microsoft Teams: Adding an incoming webhook to a Teams channel
Navigate to the channel where you want to add the webhook and select (•••) More Options from the top navigation bar.
Choose Connectors from the drop-down menu and search for Incoming Webhook.
Select the Configure button, provide a name, and, optionally, upload an image avatar for your webhook.
The dialog window will present a unique URL that will map to the channel. Make sure that you copy the URL—you will need to provide it when subscribing for notifications.
Select the Done button. The webhook will be available in the team channel.
Customize Microsoft Teams Settings
Configure your Microsoft Teams settings in the Dashboard from the Notifications/MS Teams tab.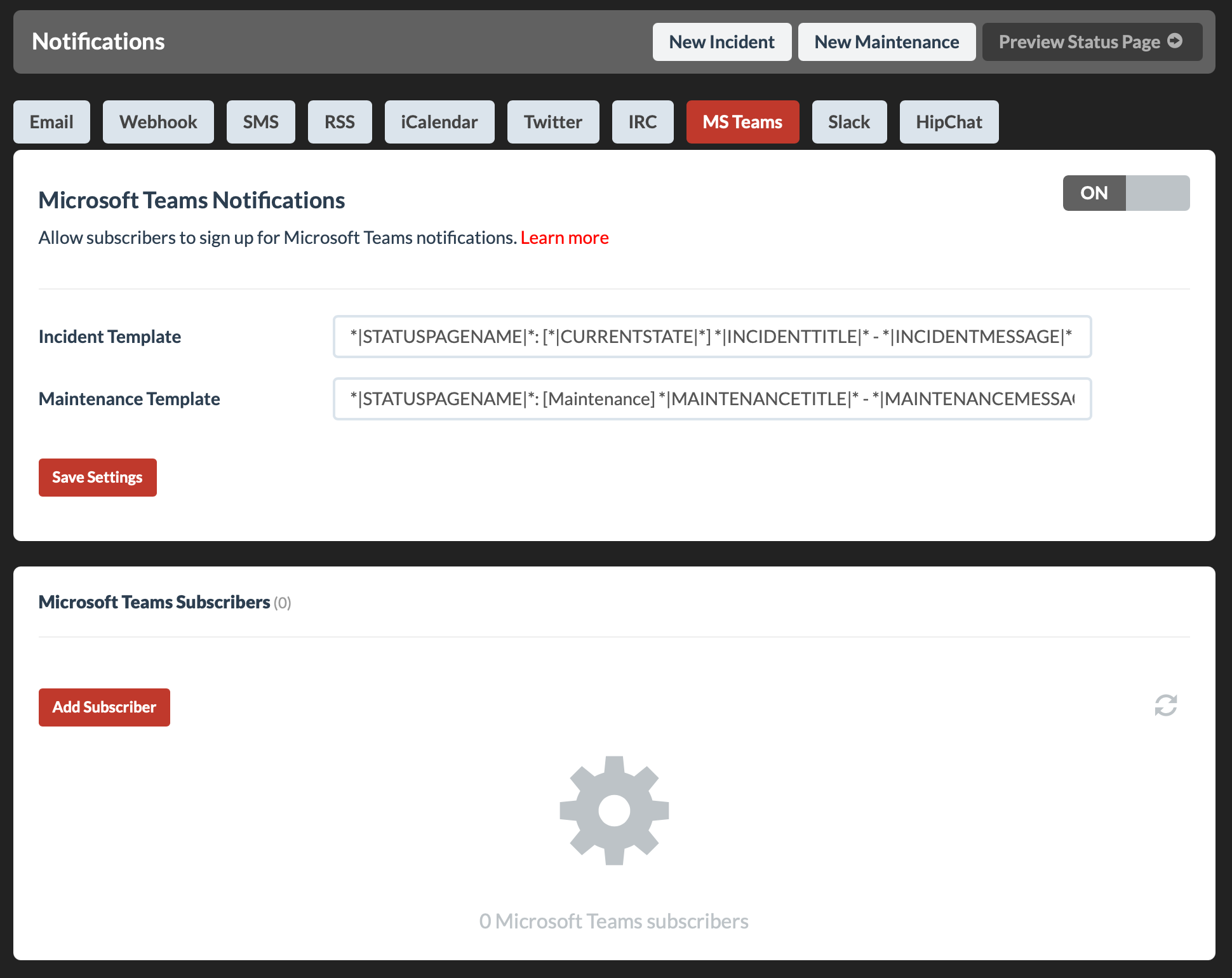 Customize Microsoft Teams Notifications With Variables
Insert variables in notification templates by wrapping them with *| and |*
Example: *|INCIDENTTITLE|*
Maintenance and incident notifications each have their own set of available variables.
Incident
STATUSPAGENAME
STATUSPAGEURL
INCIDENTTITLE
INCIDENTURL
AFFECTEDCOMPONENTS (Warning: Could be very long)
AFFECTEDCONTAINERS (Warning: Could be very long)
TODAYSDATE (Example: 10/30/2015)
CURRENTSTATUS
CURRENTSTATE
PREVIOUSSTATUS
PREVIOUSSTATE
INCIDENTMESSAGE
TIMESTART
TIMERESOLVE
---
Maintenance
STATUSPAGENAME
STATUSPAGEURL
MAINTENANCETITLE
MAINTENANCEURL
AFFECTEDCOMPONENTS (Warning: Could be very long)
AFFECTEDCONTAINERS (Warning: Could be very long)
MAINTENANCEMESSAGE
TIMESTART
TIMEEND
---
Default Message Templates
The default message templates for Microsoft Teams notifications
Incident:
[*|STATUSPAGENAME|*]: [*|CURRENTSTATE|*] *|INCIDENTTITLE|* – *|INCIDENTMESSAGE|* (*|STATUSPAGEURL|*)
Maintenance:
[*|STATUSPAGENAME|*]: [Maintenance] *|MAINTENANCETITLE|* – *|MAINTENANCEMESSAGE|* (*|STATUSPAGEURL|*)