Status page ownership can be transferred to a different Status.io account.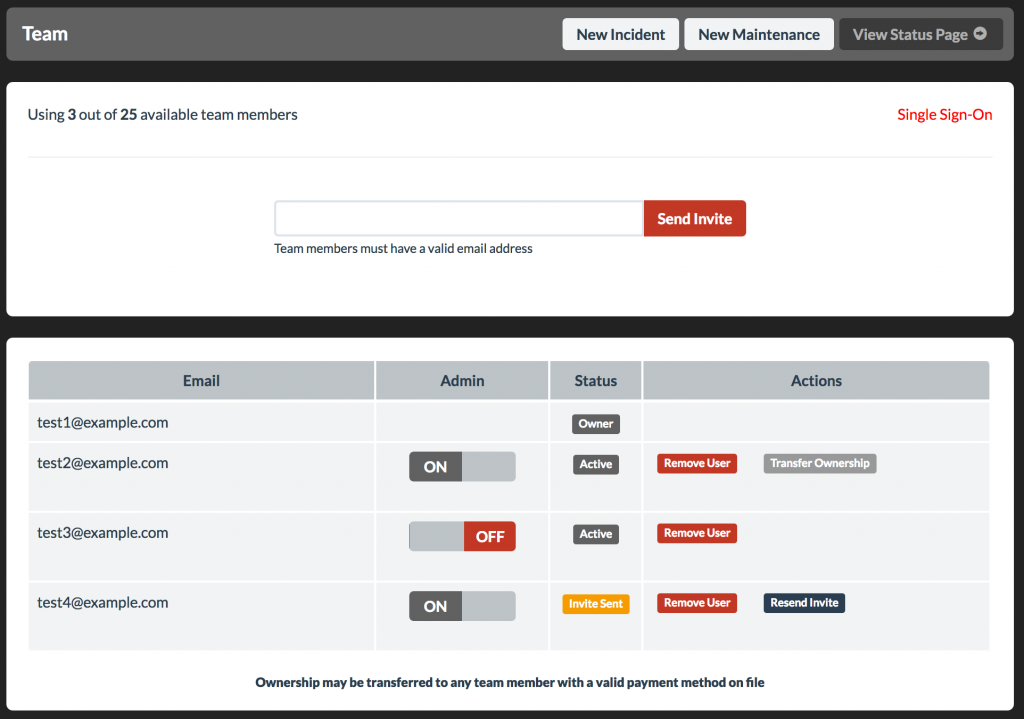 Pre-Transfer Requirements
Status page must have an active subscription
New owner must be an existing team member
New owner must have a valid payment method on file
Transfer Process
Sign in as the page owner and navigate to the Team view
Choose the new owner and click Transfer Ownership
Note: This process if for self-serve customers only. Customers paying with PO/invoice must contact support to transfer ownership.