In Advanced Posting Mode, the affected components can be selected granularly with different status levels.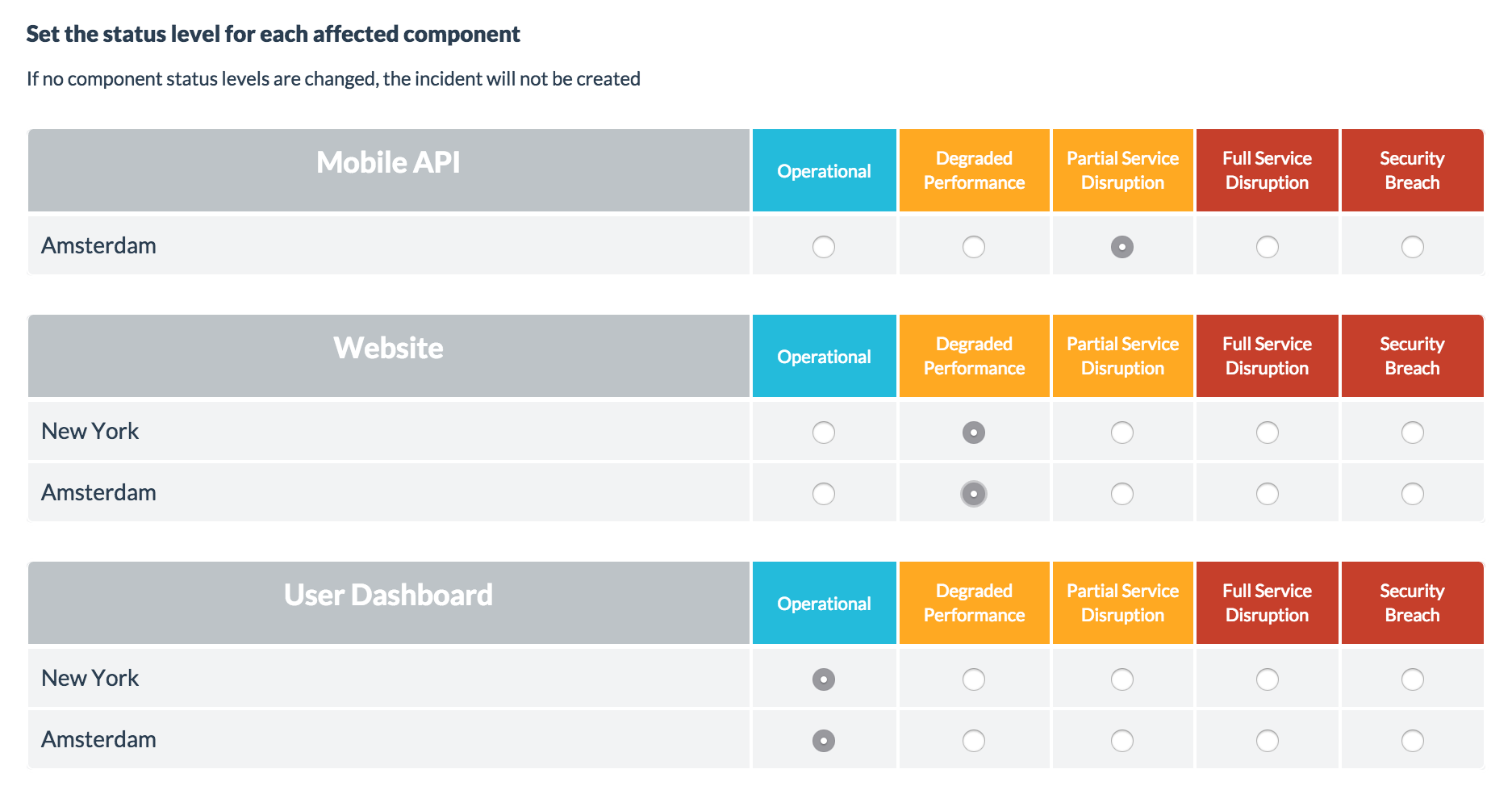 In the example above, a new incident is being created that affects several components with different status levels. The Mobile API is having a Partial Service Disruption, while the Website is experiencing Degraded Performance.
Enable Advanced Posting Mode
Turn on advanced mode from the Settings tab in your dashboard. This setting is only available when there are no active incidents.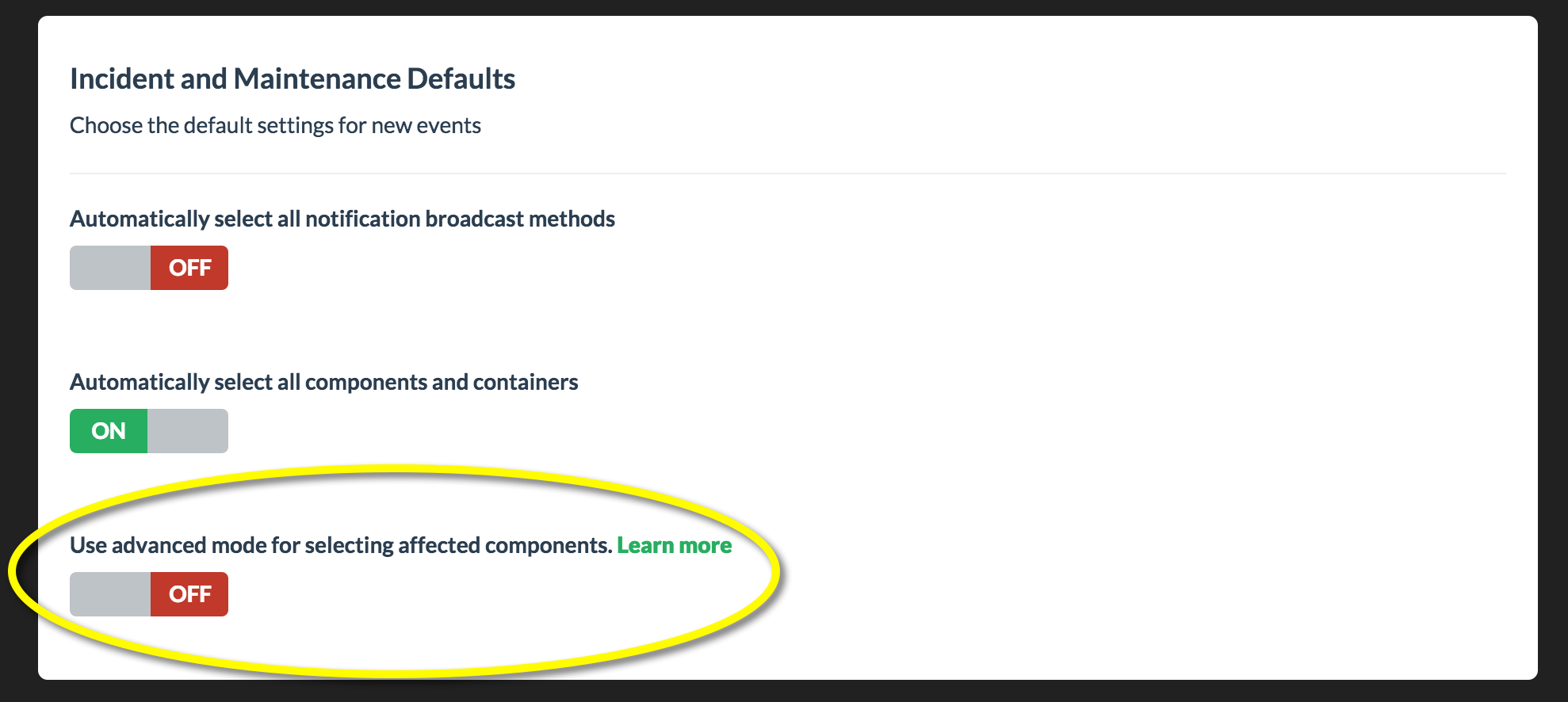 Simple Posting Mode
By default, all new status pages are set to simple mode. In simple mode each component affected by an incident has the same status level.