Status.io supports single sign-on authentication for team member accounts. Integrate directly with Okta or OneLogin to enable dashboard logins with one-click.
Set up OneLogin with Status.io
Sign in to your OneLogin account.
Search for the "Status.io" app.
Install the "Status.io" app to your account.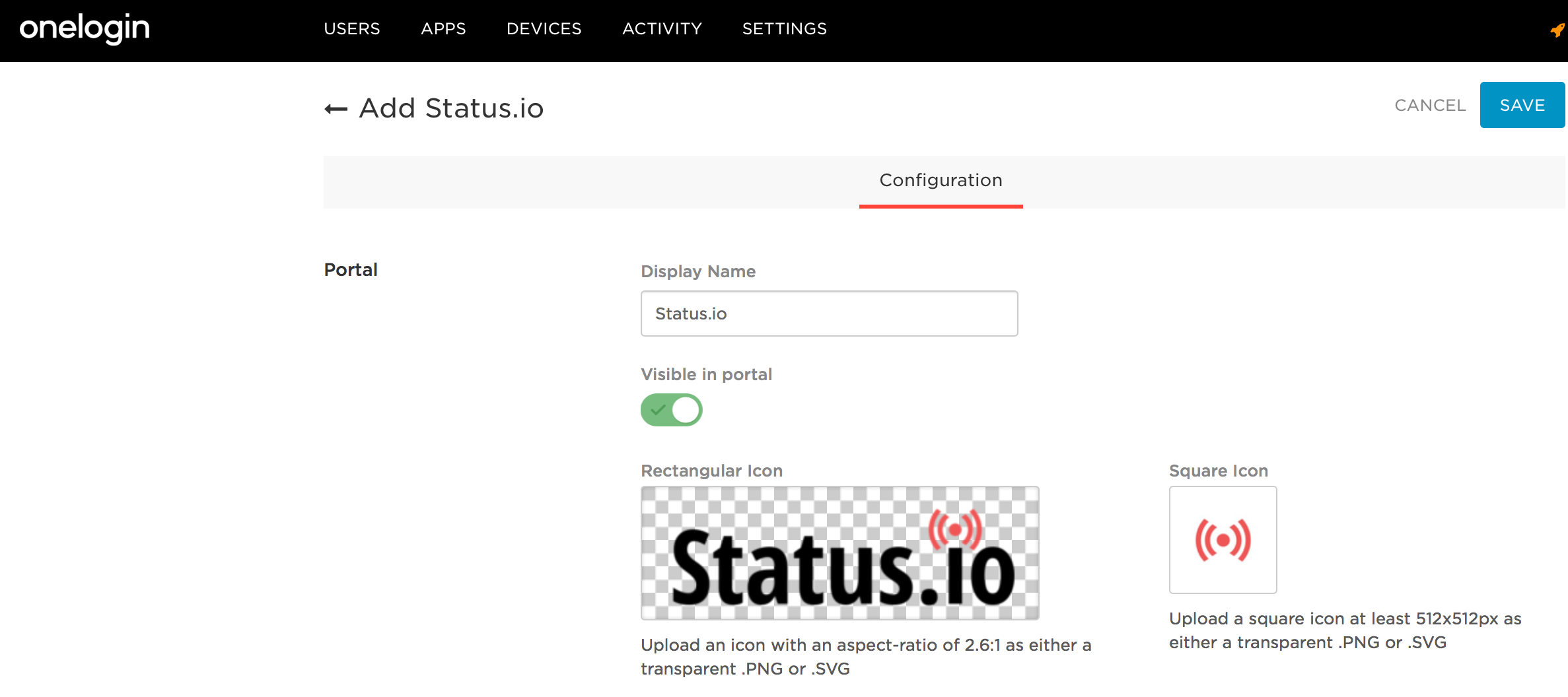 Congratulations, you're ready to go! Click the Status.io icon to automatically sign in to the Status.io Dashboard.